What Are Third Party Inspections?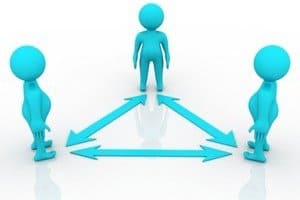 We've all come across the term third party inspections in one way or the other. Some are well familiar with it, while others may still have a few questions in mind.
This post offers a closer look at what third party inspections involve and what companies may gain from them.
A Third Party Inspection, or TPI, is the term used for independent impartial inspection services provided by a qualified company.
Independent
There are three common types of inspections out there. First party inspections are performed by the manufacturers themselves on their own. Second party inspections are performed by the buyer or the buyers' in-house quality team.
Third party inspections are made by an independent company, usually hired by the buyer, to ensure that all the products are up to the needed quality standard and the manufacturing process itself meets the international standards in term of quality management system (ISO 9001), social acceptable practices (SA 8000) and environmental management (ISO14000).
Impartial
One of the main benefits of third party inspections, as opposed to those performed by either the manufacturer or the buyer, is that the inspectors performing TPIs are unbiased by either side and can thus deliver a verdict that is fair without compromising the interests of either party – while, of course, looking out for the client and the requirements put forward. In simple words, their decision will only be influenced by hard facts and both participants of the manufacturing process will be able to get a clear picture of where they stand in the current project.
Qualified
Third party inspections are typically performed by ISO 9001- certified companies, and AQSIQ licensed (when the quality control company offers its services in China) with relevant experience, trained and specialized teams on few or several product categories. Choosing the right third party inspection provider is an important step in ensuring thorough quality control in the interest of the end-consumer.
Will my company benefit from third party inspections?
Most companies consider third party inspections a well-justified expense. They are performed by companies with a strong expertise, working on the ground every day. They provide a neutral opinion on the goods quality and allow to keep a close eye on quality consistency on site without having to be there.
This way, the buyers are fully aware even at distance, of the manufacturing process, and can build a confident relationship with the supplier. Moreover, despite coming at a cost, TPIs end up saving you money by helping avoid expensive errors or employing an in-house QC team.
Instances when a third party inspection is needed most
Working with new suppliers

Identifying quality issues on-time

Repeated product quality issues (but we'd rather avoid to get to this conclusion and inspect the goods for all shipments, at different stages of the production process – it will cost less than having to solve the quality issues with the supplier on goods already shipped)

Purchasing premium items: high-end electronics, industrial equipment, etc.
Should you be interested in third party inspection services, feel free to get in touch with us, we would be glad to assess you!